OMNIA®II Multi-Function Electrical Safety Tester
The Answer to Industry Safety Standards
The OMNIA Series is the world's first 7-in-1 safety analyzer with color display and optional built-in 500VA AC power source for the most demanding testing conditions. Designed with multi-connection interface, the OMNIA Series is the one-stop solution for automation stations.
Safety and Productivity Features
A 7-in-1 System
Fully integrated AC/DC withstand (ACW/DCW), insulation resistance (IR), AC ground bond (AC GB), ground continuity (GC), touch current (TC), and run testing (RT) features combine in a single solution. The series blends multiple combinational testing tools with one-step testing functionality to increase test efficiency.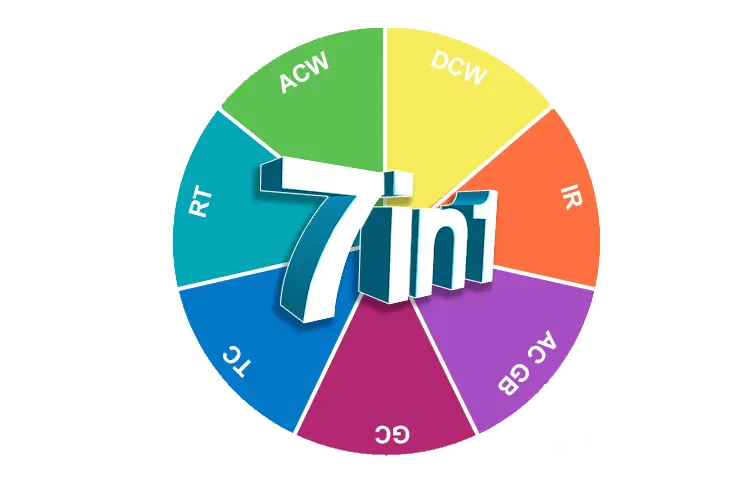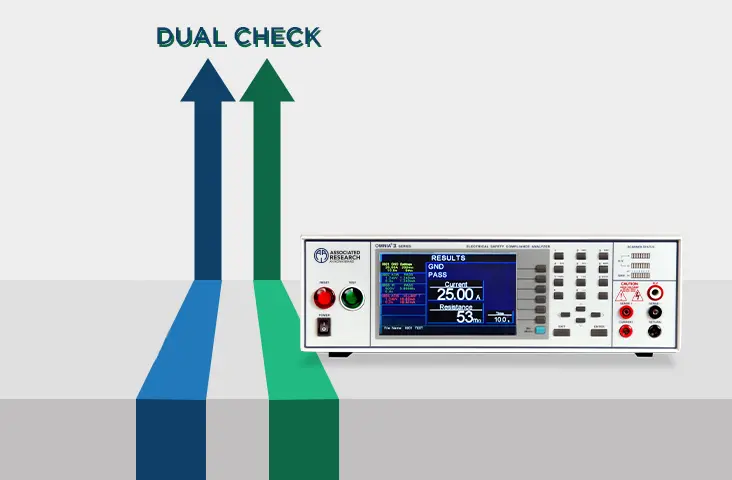 Two Function Performance at Once
DualCHEK functionality supports simultaneous execution of hipot and ground bond testing to improve testing efficiency.
Fast Discharge, Faster to Safety
AR exclusive patent right on fast discharge function to help DUT expeditiously releases any excess electricity within 50ms, ensuring maximum operator safety.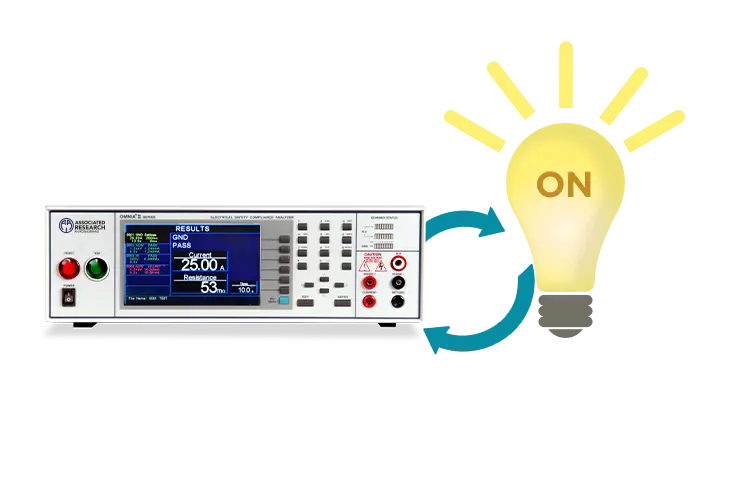 Hot Hipot Testing
The tester is capable of performing hipot tests while the DUT is powered on, and complies with China Standard GB/T 12350-2009 for more demanding quality tests.
Real-World Human Body Simulation
Seven different human-body-simulation measuring devices (MD) create a diversity of possibilities for replicating real-world conditions.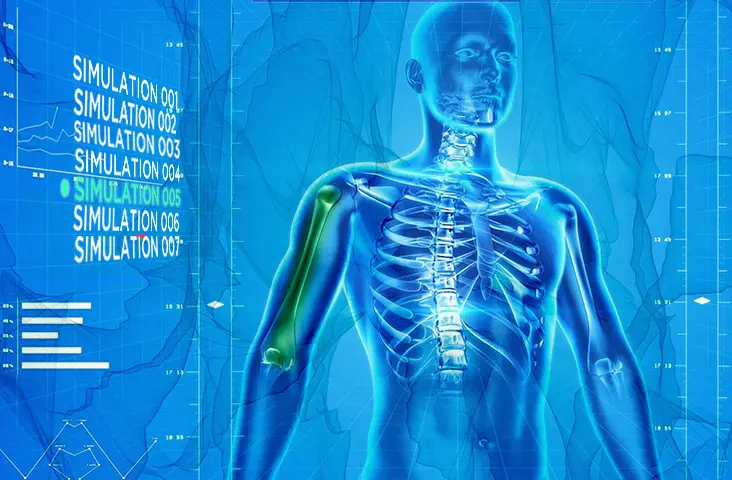 For more details download the full documentation here:
8204
8206
8207
8254
8256
8257
ACW
5kVac/50mA
5kVac/100mA
DCW
6kVdc/20mA
IR
6kVdc/50GΩ
GB
40A/600mΩ/8Vac
LLT
-
16A/277Vac/15~1MHz
-
16A/277Vac/15~1MHz
RUN
-
16A/277Vac/4.5kW
-
16A/277Vac/4.5kW
AC Source
-
500VA
-
500VA
Dimension (WxHxD, mm)
430x133x500
Weight
37kg
38kg
42kg
47kg
Current Firmware Version : V3.11.00