HYAMP® Ground Bond Tester
Compact in Size, Completes Your Safety
The HYAMP® 3240  ( formerly known as eec EGB-300 ) is AR's next-generation ground bond (GB) tester brings together AC and DC testing capability in a compact size design. Offering a maximum 40A current measurement capability and high-accuracy performance, the HYAMP® 3240 embodies AR's commitment on delivering high quality products to customers.It  is the ideal solution for electrical hardware tests, ranging from home appliances to audio/video equipment. Despite its compact design, the HYAMP® 3240 does not come up short on adaptability. Interlink to an HYAMP® 3240 hipot tester for a 5-in-1 testing system. Which can be conveniently mounted in a 2U rack to create a complete ACW, DCW, IR, AC GB, and DC GB testing solution.
Safety and Productivity Features
Complete AC & DC Ground Bond Solution
Integrating AC and DC ground bond test functions into one compact package, eliminates the need to purchase an extra tester.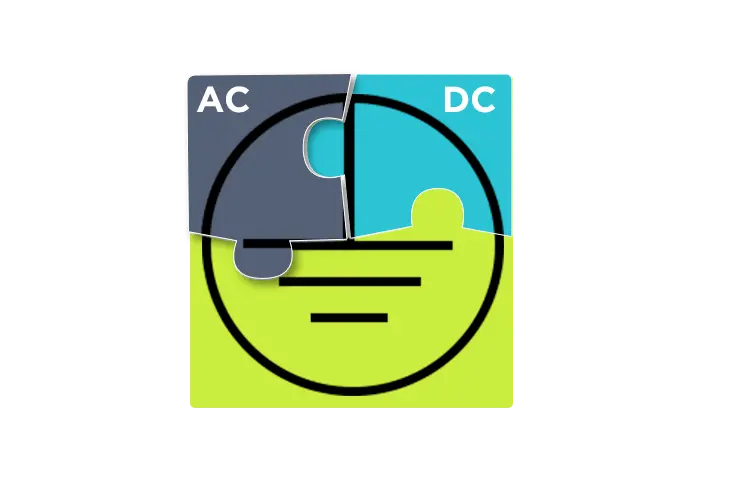 High Performance for High Quality Safety Standard Tests.
Outputting up to 40A current. HYAMP® 3240 is built to meet the requirements of latest safety standards such as IEC 60601-1 (medical equipment) and IEC 61851 (EV), while leaving rooms for future updates as well.
Accurate Measurement with Automated Setting
Four-wire measurement can eliminate fixture resistance for extra accurate testing results. Auto-offset function can minimize the need for manual adjustments, boosting test efficiency even further.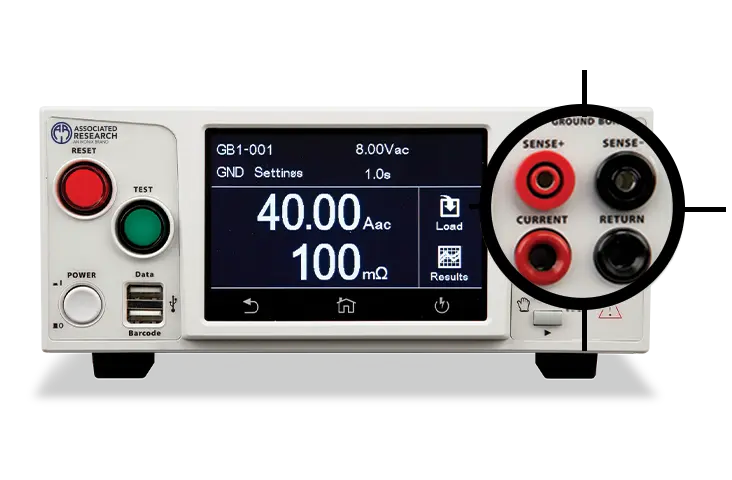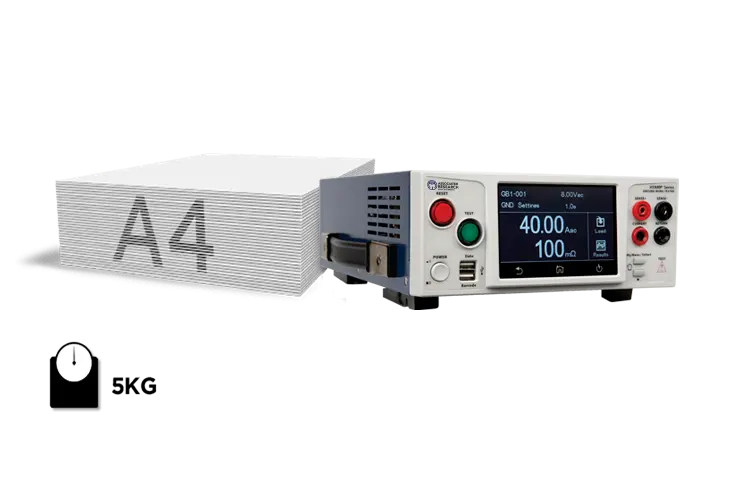 Compact & Portable
HYAMP® 3240 comes in an A4 size and weighs just 5kg, and is the lightest and most compact GB tester in its class. Easy to carry around, frees-up confined spaces like in R&D labs.
Flexibility for Single Role or Complete System
With the ability to link-up with Hypot® ( formerly known as eec EST-300 ) safety testers, HYAMP® 3240 provides the flexibility to run tests independently or as a complete test system with ACW, DCW, IR, AC GB & DC GB functions.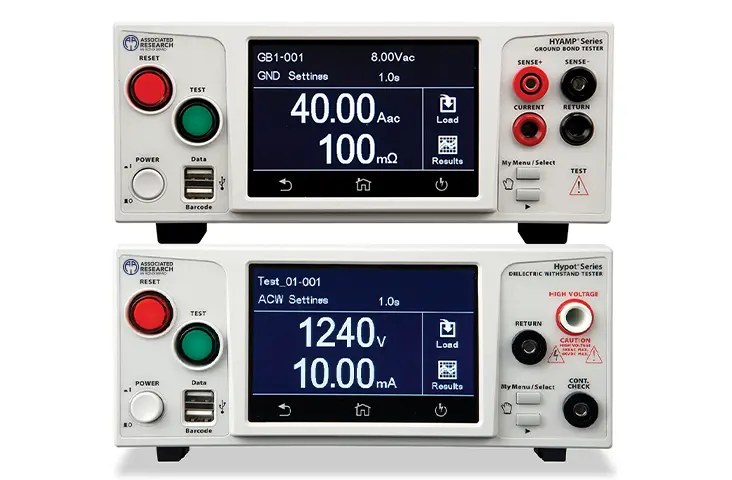 For more details download the full documentation here:
| | 3240 |
| --- | --- |
| AC/DC GB | 40A/8V |
| Dimensions (mm) | 215 × 88.1 × 300 |
| Weight |  5kg |
Current Firmware Version : V2.00.00