HypotMAX®Series High Voltage Hipot Tester
Made for Toughest Tests
The HypotMAX High Voltage Hipot Testers features ultra-high output 20kV voltage required for high-impedance components and special-purpose hipot testing. With high resolution up to 1μA, the HypotMAX series delivers the quality users demand and the best tool for R&D design validation.
Safety and Productivity Features
Your Quality Assurance
Get peak quality assurance for your products with ARC detection capability and eliminate poor gap spacing that may be damaged during shipping and cause dielectric breakdowns.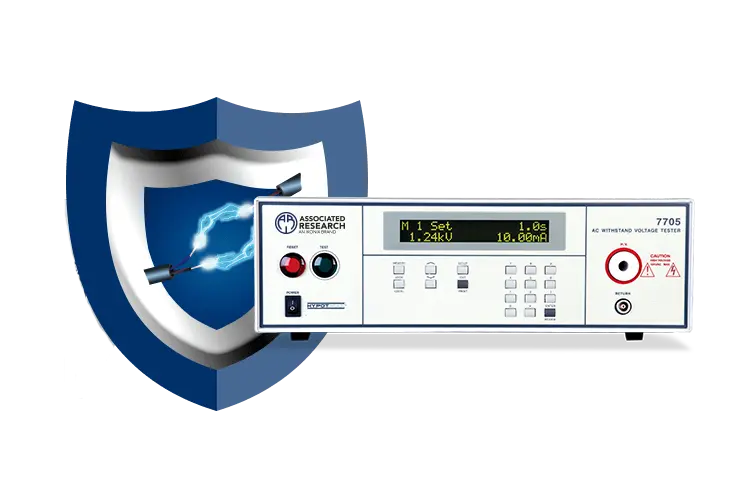 20kV High Output Voltage
Ultra-high output voltage of 20kV allows special-purpose hipot tests on high insulation materials.
Uninterrupted Step Testing
Features uninterrupted voltage adjustments during various ACW or DCW step tests.
For more details download the full documentation here:
7705
7710
7715
7720
ACW
10kVac/20mA
-
20kVac/10mA
-
DCW
-
12kVdc/10mA
-
20kVdc/5mA
Dimensions (WxHxD, mm)
430x133x400
Weight
24kg
24kg
22.5kg
22.5kg
* Charge Low function only available on 7710 and 7720 models.
Current Firmware Version : V2.04.00