Control Unlimited Possibilities
PowerTRAC puts complete control in the hands of EEC power source users. The software supports the full range of AC or DC power source systems — even bundled options — automatically configuring for optimal settings. The software easily collects the footprint for each test with fast, automatic data recording functionality, quickly exporting information to Microsoft Excel or txt file format for future data analysis. PowerTRAC plug-and-play software recognizes your system instantly, transferring control right to your monitor, maintaining optimal operational efficiencies at your manufacturing facility.
Auto Detect Function
Easily to get control of your system with auto detect function, which quickly configures your system settings via your monitor, including the selected system options.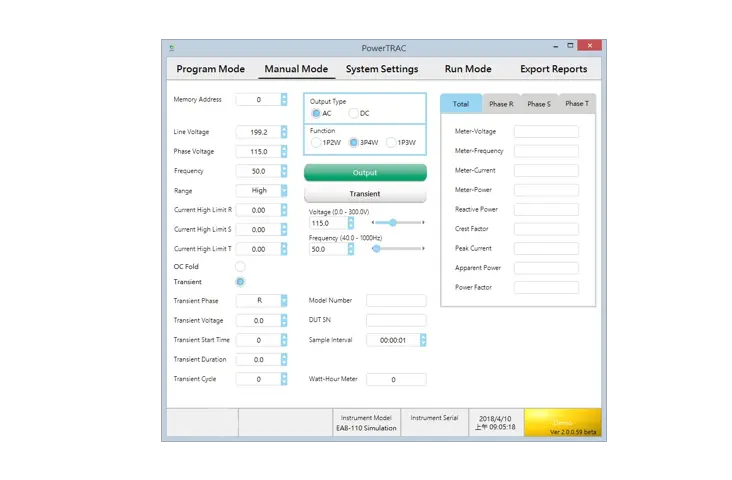 Live Parameter Settings
Flexible live parameter settings in Manual Mode allow users to quickly change the voltage and frequency values even while outputting the power.
Multiple Plans at One Execution
Plan testing steps from Program Mode with up to 400 pre-set modes for continuous, uninterrupted testing and greater efficiency.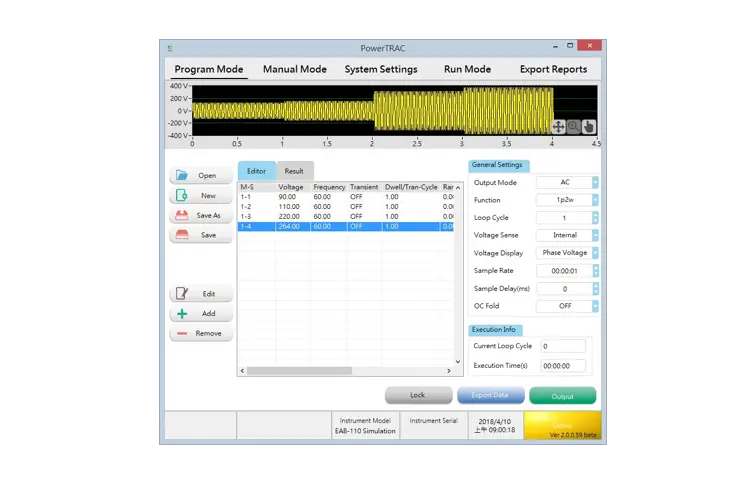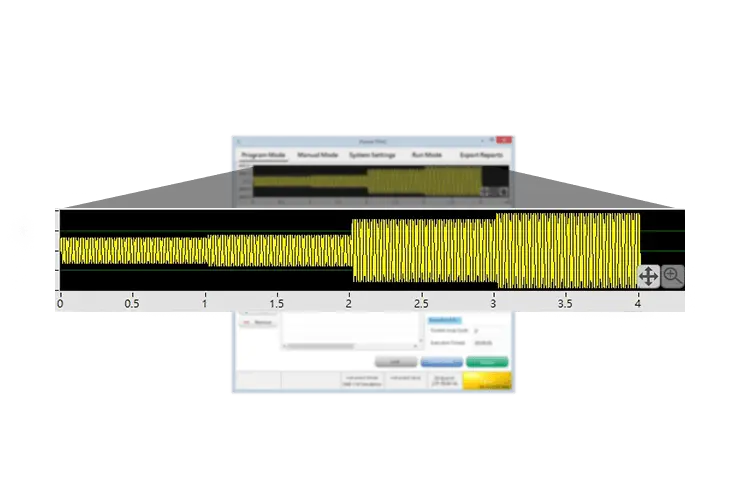 Viewing the Details Freely
Users can live preview waveforms, zooming in and out and panning scrutinize different steps in detail, allowing quick identification the faulty configurations.
Automatic Data Recording
Efficiently collect the footprint on each test with fast automatic data recording function, quickly exporting information to Excel spreadsheet or txt file for future analysis.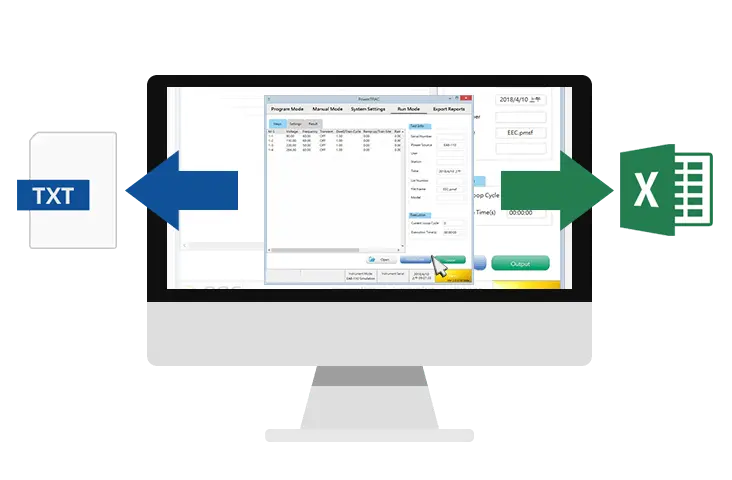 | | PowerTRAC |
| --- | --- |
| Hardware | National Instruments GPIB interface card GPIB connection cables |
| Operating System | Windows 7, Windows 8, Windows 10 |
| Processor | Pentium or AMD Processor (Above 1GHz of speed is recommended) |
| Memory | Minimum 2GB RAM (Recommended 3GB) |
| Storage | 620MB free disk space |
Model

6700

400XAC

8500

PowerTRAC V2.0.0 Support Version
V4.01 and later
V2.01 and later
-
PowerTRAC V2.0.1 Support Version
V4.01 and later
V2.01 and later
-
PowerTRAC V2.2.0 Support Version
V4.01 and later
V2.01 and later
 V1.0.0
Having firmware and other technical difficulties? Contact us here.