SE-7441 Electrical Safety Analyzer
All-in-One Enhanced Simplicity, Safety, and Reliability
The next generation SE 7441 compact 4-in-1 safety analyzer brings together the enhanced safety features of advanced ARC detection, next level precision ground bond measurements and true negative voltage with the convenience of maximum 500VA output capacity. The result is a line of testers that is ideally suited to the demanding environment of today's industrial settings. Designed with user-friendly 4.3-inch touch panel and barcode data scanning features, it makes the testing operations simple and intuitive and in overall, achieving highest work productivity.
Safety and Productivity Features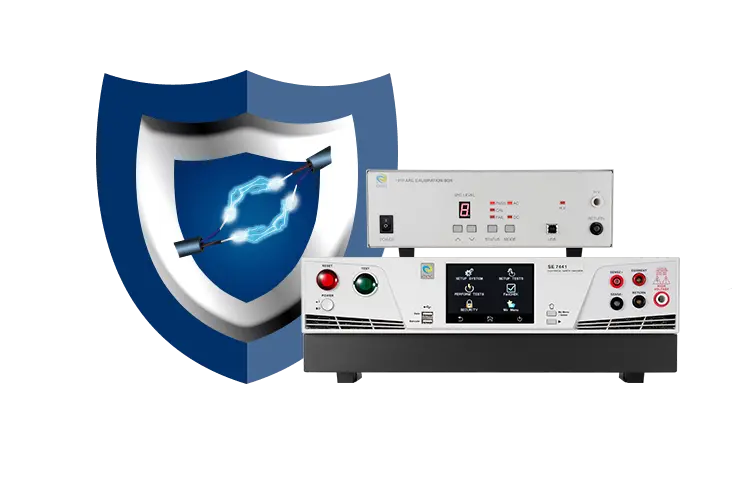 Your Quality Assurance
Peak quality assurance for products with ARC detection capability eliminates poor gap spacing that may be damaged during shipping and cause dielectric breakdowns.
Simple and Intuitive Operation
Intuitive and user-friendly touch panel operation combined with highly flexible and programmable testing parameters to enhance testing efficiency.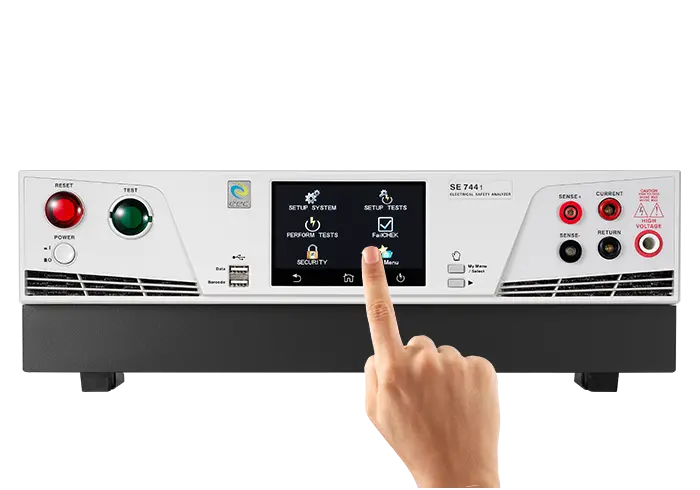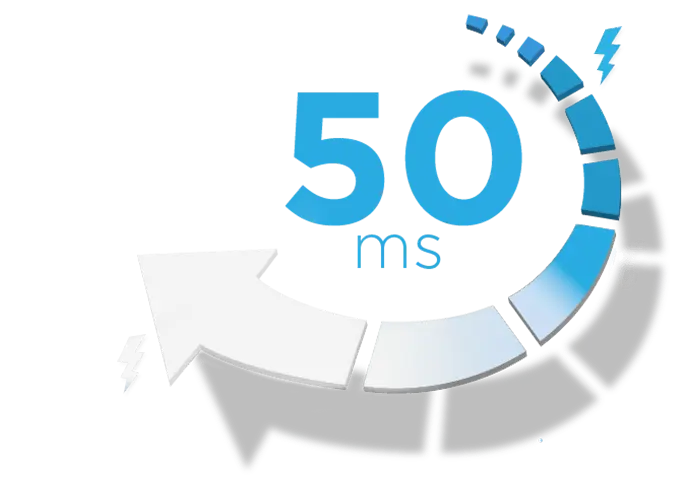 Fast Discharge, Faster to Safety
EEC exclusive patent on fast discharge function helps the DUT rapidly discharge excess electricity within 50ms to maximize operator safety, especially when testing large capacitance DUTs.
Scan and Document
Built-in barcode interface supports a multitude of vendors and allows users to scan and capture data directly without connecting to a computer.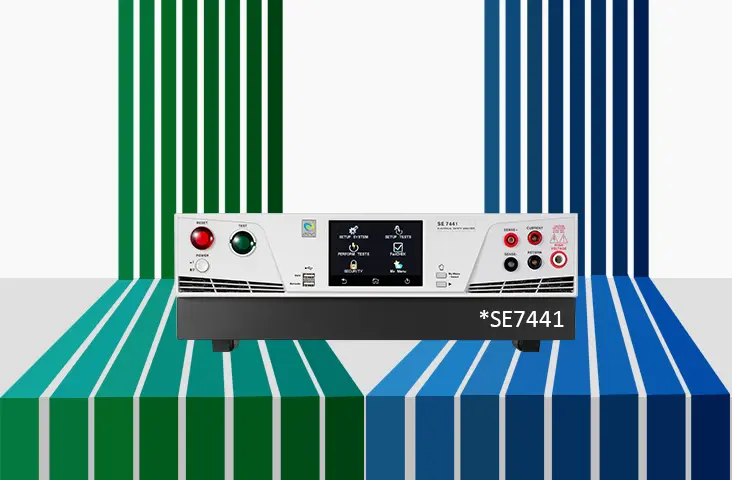 Enhancing Testing Efficiency
One-click scanning checks several points for potential weaknesses using up to 16 channels on multi-functional products, increasing testing efficiency.
Outputting Maximum 500VA
500VA maximum output provides the ability to handle large electric motors in a wide range of industries requiring high-capacity sources to drive and test.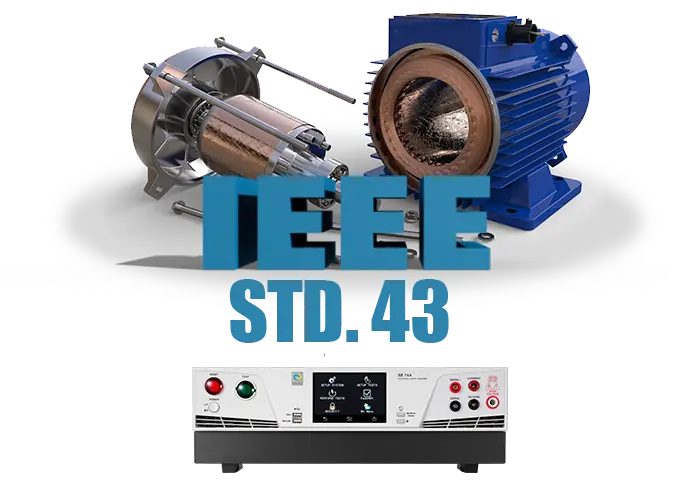 True Negative Voltage Technology
Electric motor manufacturing sector benefits from EEC's True Negative Voltage technology in insulation resistance (IR), which meets stator winding insulation standards IEEE Std. 43.
For more details download the full documentation here
| | 7441 |
| --- | --- |
| ACW | 5kVac/40mA |
| DCW | 6kVdc/10mA |
| IR | 6kVdc/50GΩ |
| GB | 32A/600mΩ/8Vac |
| Dimension (WxHxD, mm) | 430x133x400 |
| Weight | 20kg |
* SE-7441 Built-in 8W+8G scanner
Current Firmware Version : V2.06.00