400XAC Series Programmable 1 Phase/3 Phase AC Power Source
One Power Workstation, Three Power Transmission
The 400XAC series is a single workstation capable of independently outputting single-phase, tri-phase, and DC power. The new External Trigger technology features synchronize waveforms for conducting effortless analysis. Free from the limitations of a single power system mode, the 400XAC series is suitable for any power source system used in laboratories and R&D departments.
Programmable Output Switching
The 400XAC series delivers programmable 1Φ/3Φ/DC output power in a single unit.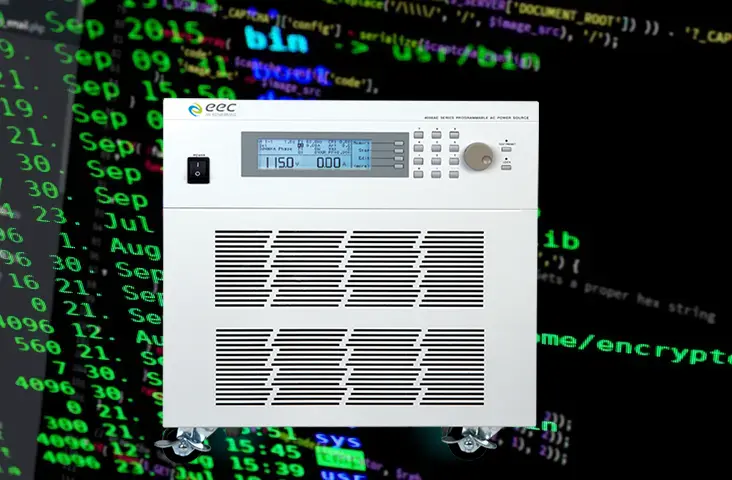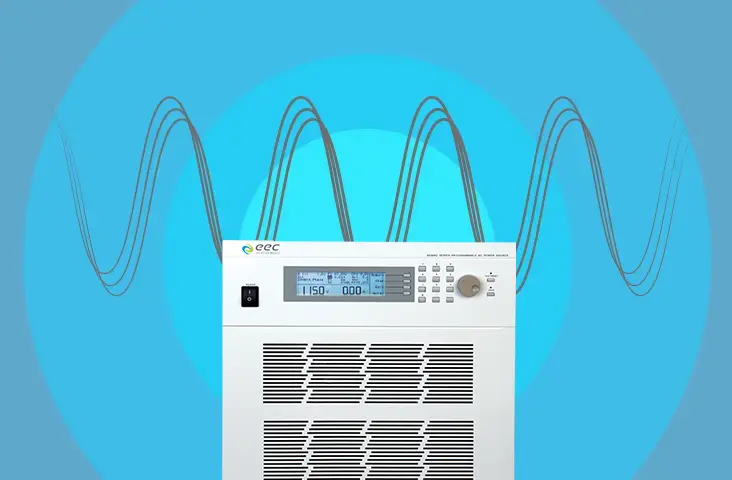 Synchronous Signal Capture
Synchronic signal output (ON/OFF/EVENT/External Trigger) functionality provides a useful tool for external monitoring, triggering use, and power analysis.
High Loading Capacity
The 400XAC series supports withstand inrush current up to four times the rated current, making it suitable for any high-inrush current loads (e.g., motors and compressors).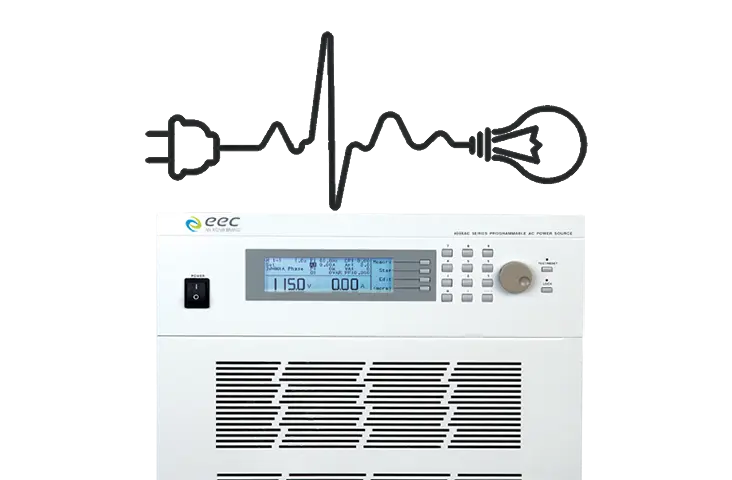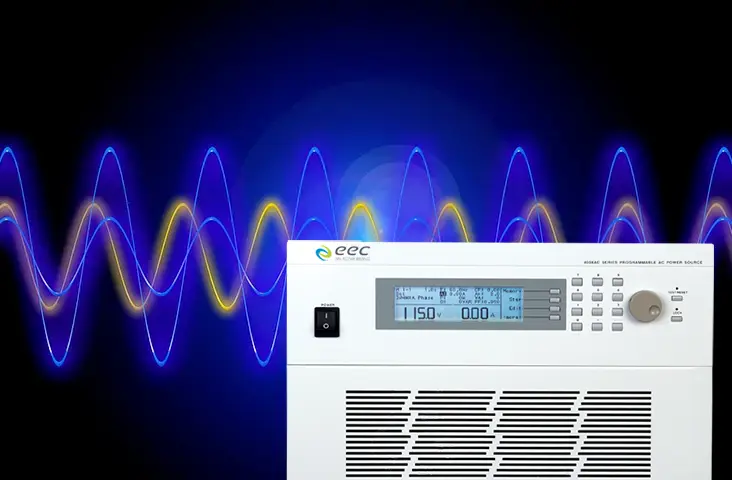 Customizable Output Waveform for Various Simulations
Adjustable starting and ending angle of the output waveform to simulates any operational circumstances.
Power of OCF
EEC proprietary Over Current Fold (OCF) function automatically adjust voltages, maintaining current for activating the DUT.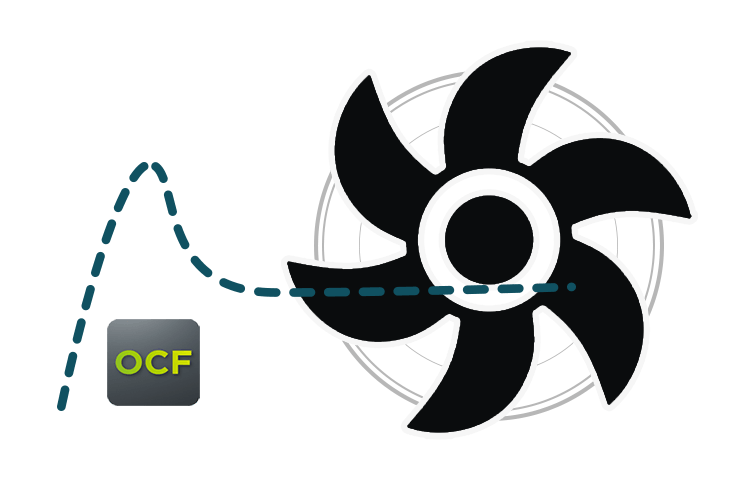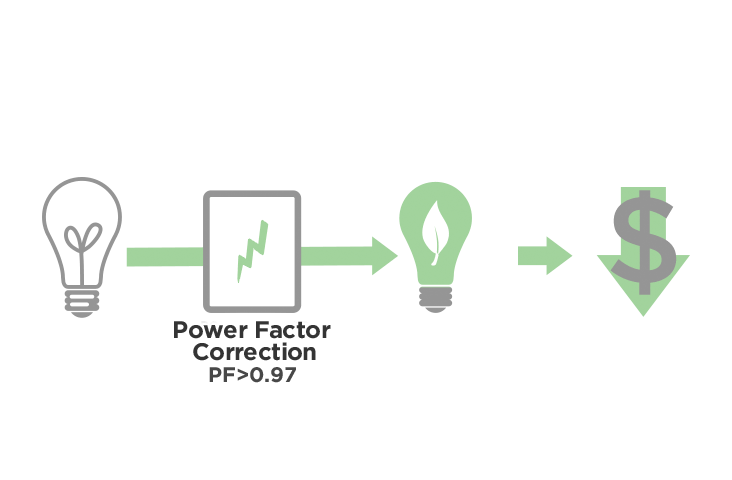 Design With Energy Saving
The built-in active power factor correction (PF>0.97) allows efficient conversion of electrical power into productive output, consuming less power for additional energy savings.
For more details download the full documentation here:
430XAC
460XAC

AC Output

Max. Power 1Ø2W
3kVA
6kVA
Max. Power 1Ø3W
 2kVA
 4kVA
Max. Power 3Ø4W
3kVA
6kVA
Max. Current 1Ø2W (5 - 150Vac)
27.6A
55.2A
Max. Current 1Ø2W (5 - 300Vac)
13.8A
27.6A
Max. Current 1Ø3W (5 - 150Vac)
9.2A
18.4A
Max. Current 1Ø3W (5 - 300Vac)
4.6A
9.2A
Max. Current 3Ø4W (5 - 150Vac)
9.2A
18.4A
Max. Current 3Ø4W (5 - 300Vac)
4.6A
9.2A
Phase
1Ø2W, 1Ø3W, 3Ø4W
Frequency Range
40 - 1kHz Full Range Adjust
Total Harmonic Distortion (THD)
< 0.2%
Crest Factor
≥3

DC Output

Max. Power
3kW
6kW
Max. Current (0 - 210V)
14.4A
28.8A
Max. Current (0 - 420V)
7.2A
14.4A

Input

Phase
1Ø
1Ø or 3Ø
Voltage
200 - 240Vac ± 10%
1Ø : 200 - 240Vac ± 10%
3Ø3W : 200 - 240Vac ± 10%
3Ø4W : 346 - 416Vac ± 10%
Frequency
 47 - 63Hz
Power Factor
0.97

General

Efficiency
≥78% (at Full load)
Dimensions (WxHxD, mm
430x400x500
Net Weight
48kg
57kg
Current Firmware Version : V2.01.00