6900S Series AC Power Source
A Simple AC Power Source, Valuable in Performance
6900S series AC power source offers cleaner, more reliable power to confidently test your electronic product designs and prototypes. Intuitive system interface and flexible operation are now at your fingertips thanks to a wide range of power selection options for every test scenario: home electronic appliances, power adapters, LEDs, and even laboratory testing.
Safety, Protection and Productivity Features
Simple One-Click Adjustable Function
A simple and user-friendly interface with intuitive push button operation maximizes efficiency for workers on the floor.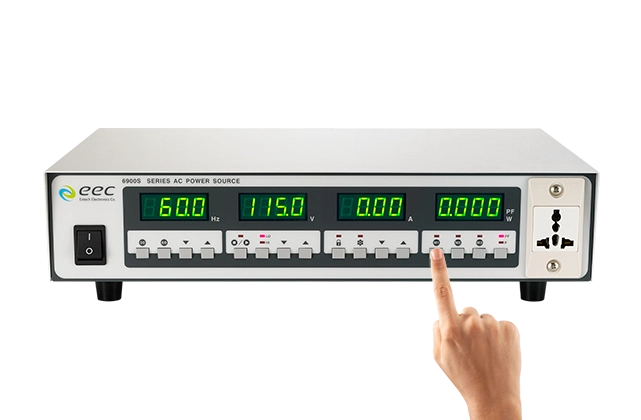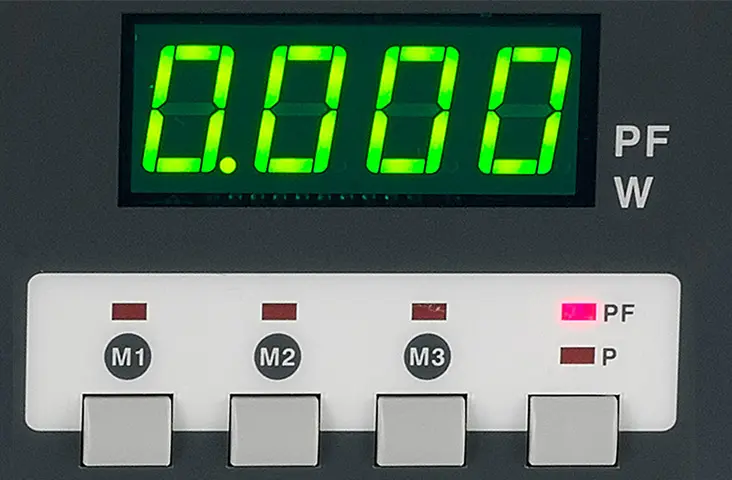 Settings That Can Be Memorized
Three built-in memory settings allow faster memory recall for various testing parameters, optimizing ease of operation.
Increased Longevity and Reliability
Superb cooling function with two dual-ball bearing fans dissipates excess heat quickly, maintaining reliable performance for long operational periods.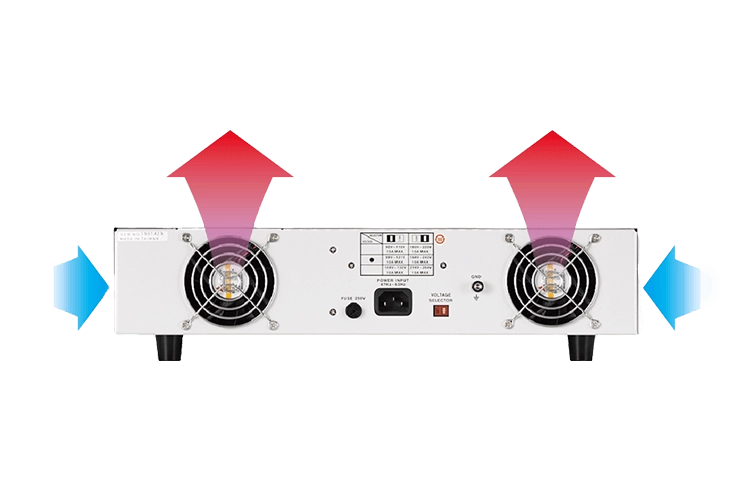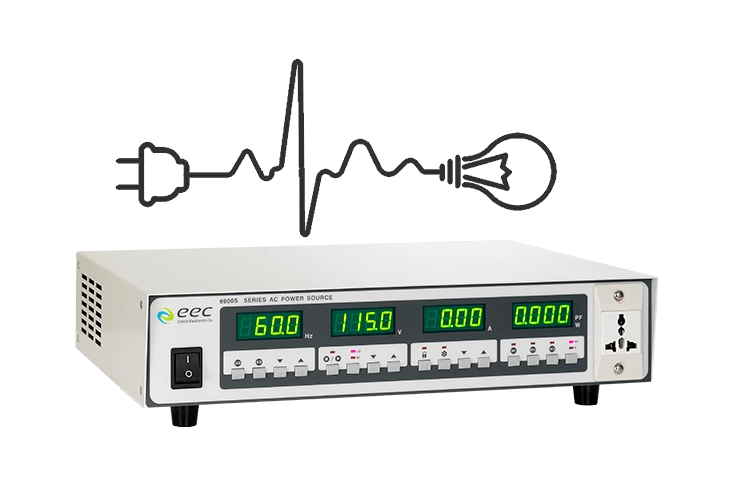 High Loading Capacity
The 6900S series offers several high-load capacity capabilities — crest factor greater than 3, inrush current greater than 4, and Over Current Fold functionality (OCF) — to ensure your products can be tested thoroughly without added investment.
Controllable Tests
Real-time frequency adjustment from 40Hz to 450Hz and a range of voltage settings up to 310V meets the rigorous demands of a wide variety of deployments, including network servers used in testing and engineering simulations.
6900S AC Power Lineup
The 6900S series includes a variety of power rating models ranging from 500VA ~ 5kVA, allowing businesses to match the ideal model to their needs and environment.
For more details download the full documentation here:
 

6905S

6910S

6920S

6930S

6950S 

AC Output

Max. Power
500VA
 1kVA
2kVA
3kVA
 5kVA
Max. Current (0 - 155Vac)
4.6A
 9.2A
18.4A
27.6A
 46.0A
Max. Current (0 - 310Vac)
2.3A
 4.6A
 9.2A
 13.8A
 23.0A
Phase
 1Ø/2W
Frequency Range
40 - 450Hz Full Range Adjust
Total Harmonic Distortion (THD)
 <0.3% at 110/220V & 50/60Hz (Resistive Load)
 Crest Factor
≥3

Input

Phase
1Ø
Voltage
110/220Vac±10% 220Vac±10%
Frequency
 47 - 63Hz
Power Factor
 >0.67

General

Efficiency
≧ 78% (at Full load)
 ≧ 80% (at Full load)
Dimensions (WxHxD, mm)
430x89x300
430x89x400
430x89x500
 430x222x500
Weight
12.5kg
18.2kg
30kg
57kg
65kg
Current Firmware Version : V1.01.00