Safety made Simple
The SCI 290 series hipot tester is designed to make testing as simple as it can get. Combining straightforward controls, user-friendly display in a rugged, lightweight and durable package, the SCI 290 series provides all the basics and helps taking the hassle out of the testing process. From quality assurance to field tests, the compactness and easy-to-use nature make the SCI 290 series a perfect choice for front line operators and engineers.
Safety and Productivity Features
Simple Operation
Every function is controlled via a rotary knob. Rotate and press, that's all it takes to complete the test procedure, significantly reduces workload of the operator and improve efficiency.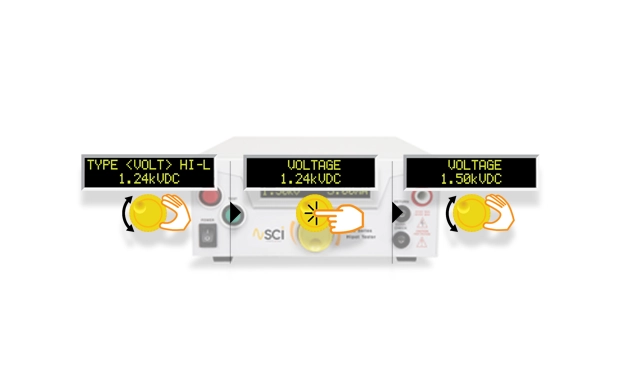 Consistent Accuracy
Simple does not mean compromise. The 290 series is built to generate consistent testing result under various condition, safeguarding the quality of your products.

Compact Design
Ease of moving is critical for equipment used on the production floor. The 290 series weighs just 5.46 kg and takes up no more than the space of a pile of A4 papers, freeing up precious space and providing more mobility.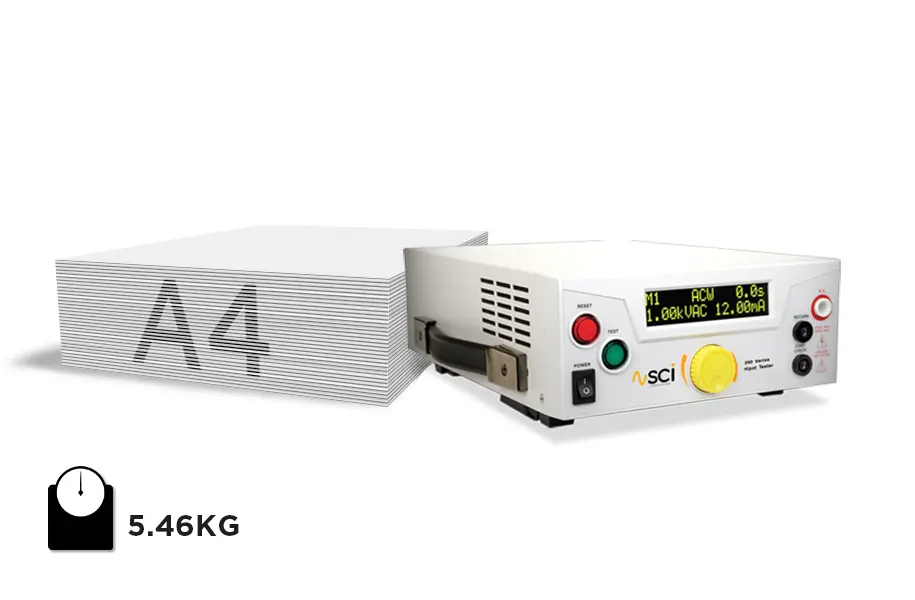 In Compliance with Standards
The 290 series provides the necessary output to satisfy the stringent safety standards manufacturers need to comply with, simplifying safety tests without sacrificing performance.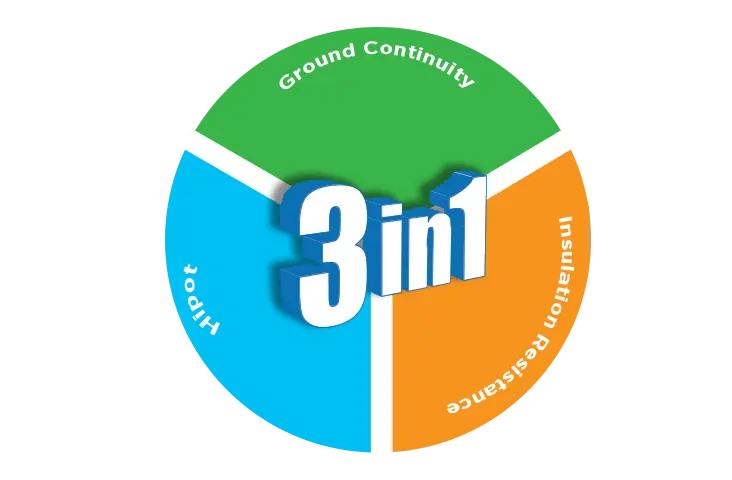 For more details download the full documentation here:
294
295
296
297
298*
ACW
-
5kVAC/12mA
5kVAC/99.99mA
DCW
6kVDC/5mA
-
6kVDC/5mA
-
IR
-
 1kVdc/1000MΩ
-
Dimension (WxHxD, mm)
215x88.1x300
430x132x300
Weight
5.46kg
20.86kg
*500VA and meets 200mA short circuit requirements.