Slim and Compact, Surpass in Performance
PT Series is high- performance and high- efficiency programmable DC Power Supply which has the 200W or 400W capacity selection. PT Series supports RS-232C and RS-485 interface based on SCPI Protocol. PT Series has the flexibility to be installed either in benchtop type or be mounted in a 19" standard rack for fit in different space setting.
Compact in Size
Designed with dimension: 70mm x 125.5mm x 350mm (W x H x D), and weight only approximately 4.2kg, make this compact and flexible for any environment settings.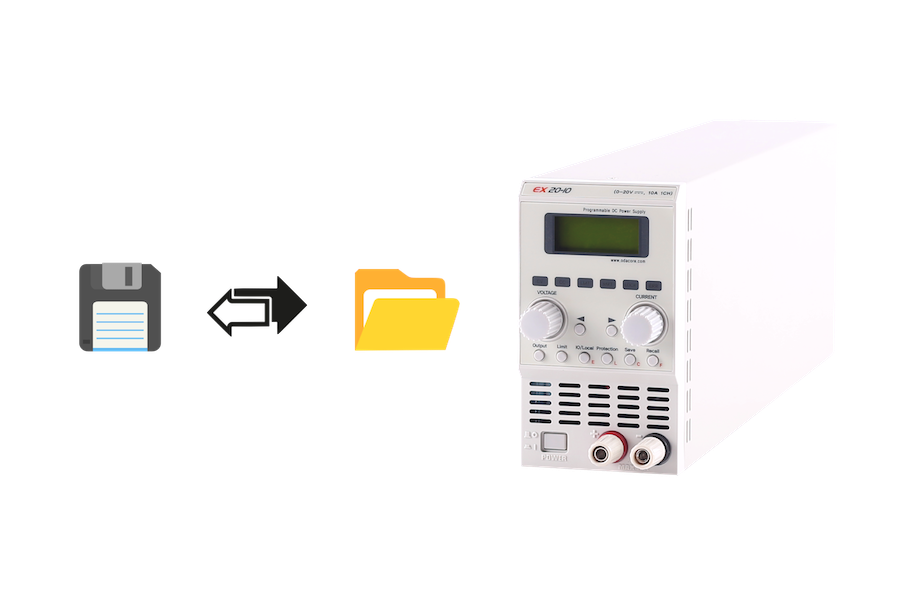 Simple to Operate
Two simple encoders control voltage and current independently for easy operation. Up to 10 built-in memory settings that are able to store and recall quickly to the preset parameters.
Full Protection, Full Safety
Built-in with OVP (Over Voltage Protection) and OCP (Over Current Protection) protection mode to block the output during use or protect the source from overload when an excessive voltage and current are being outputted. This provides safety to the operator even if an act of negligence.
Flexibility in Control
Build-in with RS232C and RS 485 as standard (TCP/IP) for PC control in the automation process.
Specifications
Can't decide which model is right for you?
Or need product demonstration?
PT20-10
PT20-20
PT50-4
PT50-8
PT100-4
PT100-2
PT200-2
PT200-1
Output Voltage
20V
50V
100V
200V
Output Current
10A
20A
6.6A
13A
2A
4A
1A
2A
Resolution
10mV/10mA
10mV/1mA
100mV/1mA
Ripple & Noise
≤10mVrms
≤15mVrms
≤10mVrms
≤15mVrms
Voltage Accuracy
40mV
100mV
200mV
400mV
Current Accuracy
40mA
60mA
12mA
24mA
6mA
12mA
3mA
6mA
AC Input
Single phase 110~240VAC ± 10% / 50~60Hz
Dimension
70mm(W) × 125.5mm(H) × 350mm(D) / 4.2kg