Single Channel High Efficiency, Responsibility, and Precision In One Machine
The OPS Series is a high performance, accuracy, and efficiency single channel programmable DC power source. Designed with interface supports RS-232C and GPIB and optional IEEE-488.2 interface based on SCPI protocol. OPM Series has the flexibility to be installed either on stage or be mounted in a 3U 19" half rack to fit in different space setting.
Memory Recall and Restore
Up to 10 built-in memory settings that are able to store and recall quickly to the preset parameters such as current, voltage, OVP and, OCP. Even when a user is not an engineer, he or she can easily apply this function that is stored in advance to inspect product production or run the reliability test to get the job done.
High Productivity
OPS Series programmable DC power supply is an ideal for FA system development, with high capability of judging at least 30 equipments within one second. Built-in 24bit ADC, it can measure fine voltage and electric current without the need of purchase additional device. OPS Series delivers high precision measurement in high productivity pace.
Experience the Whole New Stability
With Temperature Compensation Circuit and real-time measurement delivers the most stable voltage during conducting a test. This is critical especially when the running test for a long period of time, sudden temperature change or other external factors may influence the test results.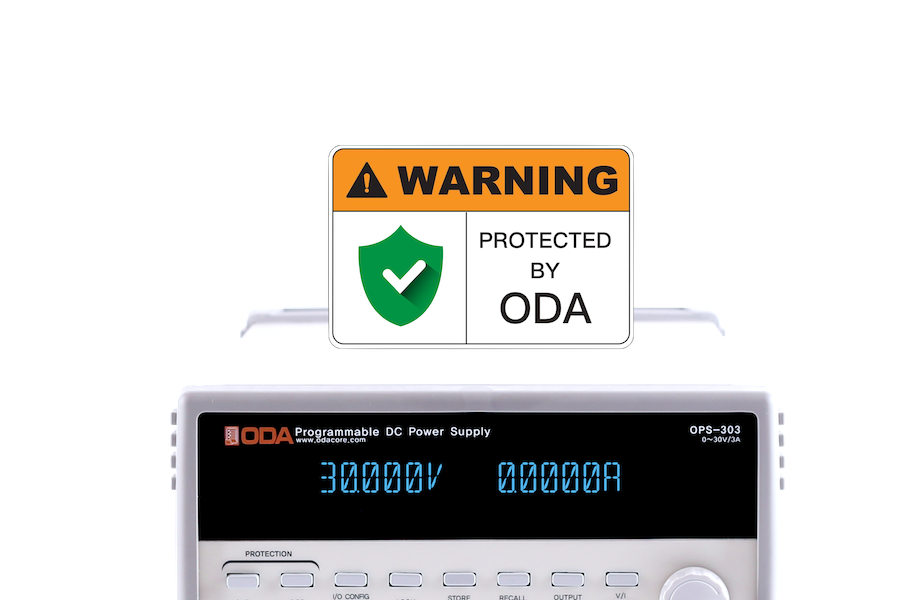 Full Protection, Full Safety
Built-in with OVP (Over Voltage Protection) and OCP (Over Current Protection) protection mode to block the output during use or protect the source from overload when an excessive voltage and current are being outputted. This provides safety to the operator and defect rate of the production line in an act of user negligence.
Specifications
Can't decide which model is right for you?
Or need product demonstration?
OPS-3010
OPS-801
OPS-1502
Output Rating
0~30V, 0~10A, 2 Channel
0~80V, 0~1A, 2 Channel
0~150V, 0~2A, 2 Channel
Programming/Read back Resolution
≤250μV / ≤100μA
≤800μV / ≤10μA
≤1.5mV / ≤20μA
Display Meter Resolution
1mV/1mA
10mV/100μA
Programming Accuracy
(@25°C±5°C)±(%of output + offset)
0.05%+10mV/0.2%+10mA
0.2%+200mV/0.2%+500mA
0.05%+50mV/0.15%+5mA
Read back Accuracy
(@25°C±5°C)±(%of output + offset)
0.05%+5mV/0.15%+5mA
0.05%+18mV/0.08%+3mA
0.05%+2.5mV/0.08%+3mA
Ripple & Noise
≤2mVp-p, ≤2mArms
≤6mVp-p, ≤2mArms
≤0.01%mVrms, ≤3mArms
Load Regulation
2mV, 500μA
3mV, 500μA
4mV, 500μA
Line Regulation
500μV, 1mA
1mV, 500μA
Command Processing Time
<32ms
Voltage Programming Speed(No load)
Rising time: ≤7.5V/ms
Falling time:≤3V/ms
Transient Response Time
Less than 50μs for output to recover to with in 15mV Following a change in output current full load to half load or vice versa.
Dimension (mm)
Width x Height x Depth
213x132x370