Ikonix, April 26th,2023 – Ikonix is please to introduce the new manual mode on eec 8500 series AC power source that delivers the same powerful performance meeting the basic need of power sources for the manufacturers.
After Ikonix completed its product consolidation in Jan 1st, 2023, this consolidation allows us to strengthen each brand's core product in a global perspective. The eec brand has been focusing on the powering production™. The new eec 8500 manual mode delivers same great performance as the standard and advanced modes. Combines with the current standard and advanced modes, makes the eec 8500 suitable for different customer in powering production. Some scenarios listed below;
Manual Mode - Designed for specific operation role or environments, such as basic power supply use in application service departments.
Standard Mode – Added communication interfaces to control the power sources and collect testing data for automated production lines purposes.
Advanced Mode – Added the waveform interference simulation, which overall sets a stricter testing condition for product quality.
For detail differentiation, please see the chart below.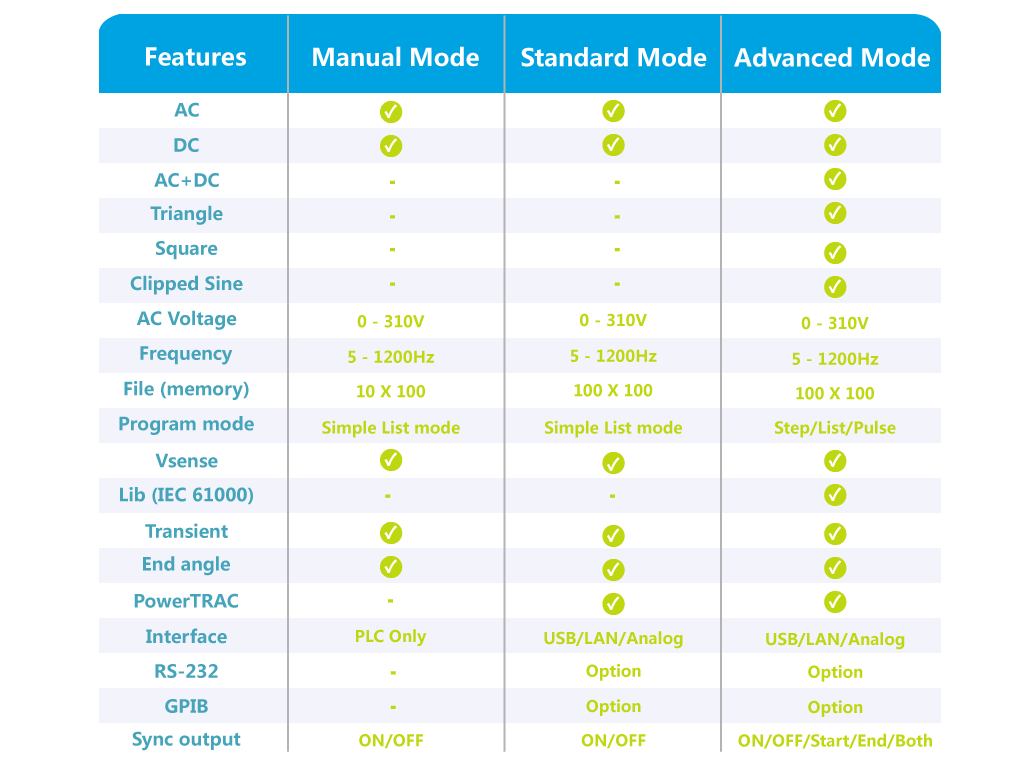 For more information on eec 8500 series visit "here", or questions on the modes and any other eec's AC power sources, contact our sales representative at [email protected] or call us at +60-3-78429168.